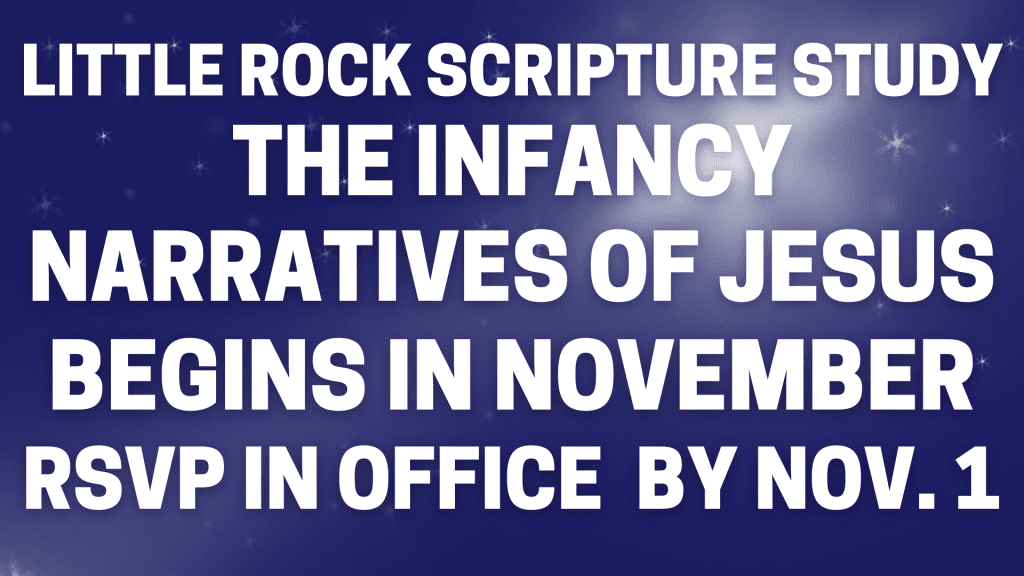 Join us for our next Little Rock Scripture Study at St. Blase Parish starting in November 2022. Our topic is The Infancy Narratives of Jesus which explores the stories of the conception and birth of Jesus in the Gospels of Matthew and Luke. There will be a session offered on Monday mornings from 10:00 AM until approximately 12:00 Noon. Please see schedule below for dates. For those interested, we ask that you register no later than November 1st in the Parish Office so that materials may be ordered (book price to be determined). You can stop in the St. Blase Parish Office to register during normal office hours, or after Mass on the weekends, or call the office (586) 268-2244. You must register by November 1st. Thank you.
The Infancy Narratives of Jesus
4 Lessons Includes Introduction.
Monday, November 21 to Monday, December 12 | 10:00 AM – 12:00 PM
November 21, 2022
November 28, 2022
December 5, 2022
December 12, 2022
OR Tuesday classes at 7 PM.