Art & Environment Committee
The Art & Environment Committee, working in collaboration with the Liturgy Planning Committee, prepares the worship space for the various liturgical seasons. Meetings are scheduled according to need with no meetings during the summer. People with enthusiasm and some visual skills are encouraged and welcomed. There is always a need for men who are able to help with occasional projects. Contact the Parish Office at (586) 268-2244.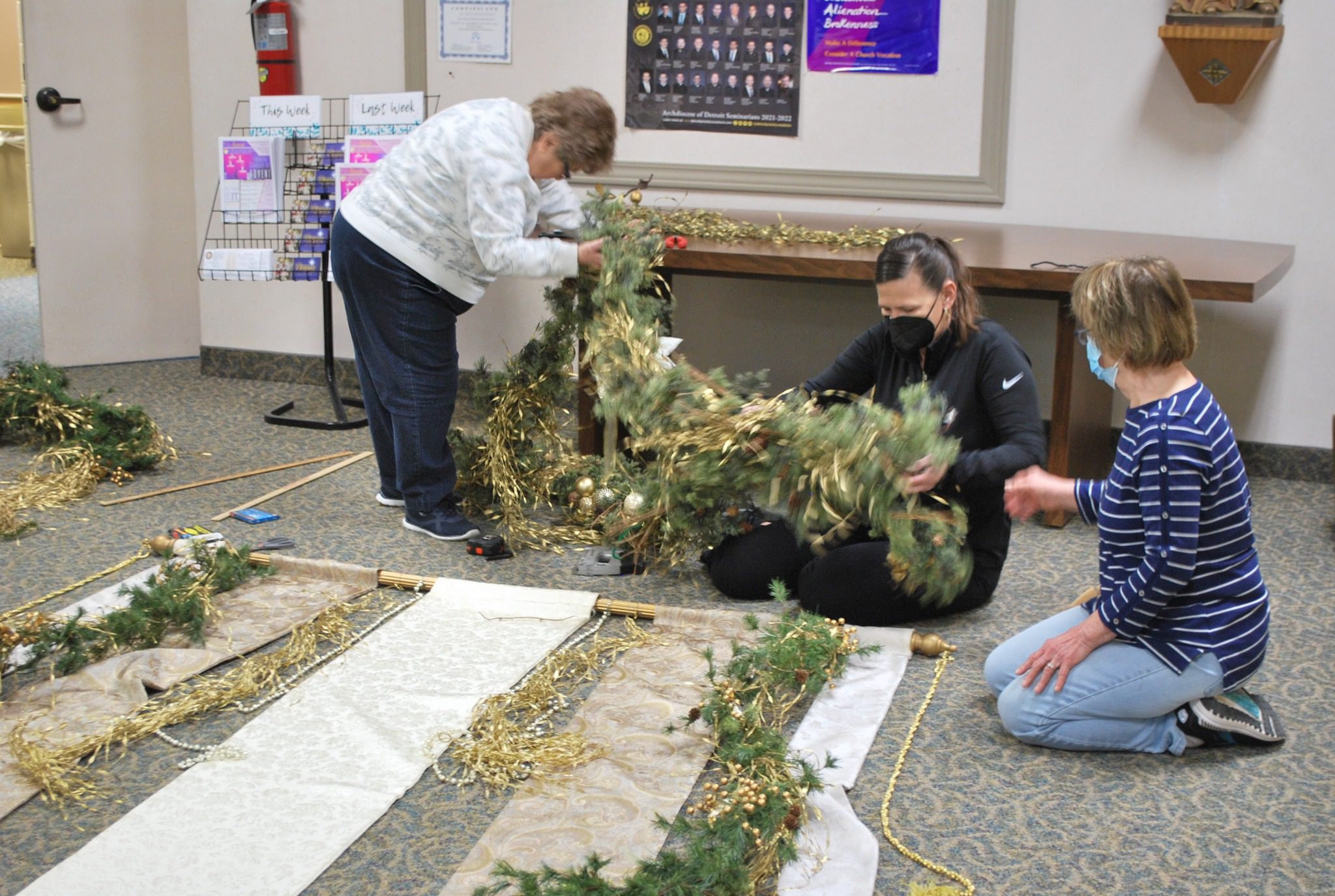 ​"The church, in many colored robes is led to the king" ~ Psalm 45:14.