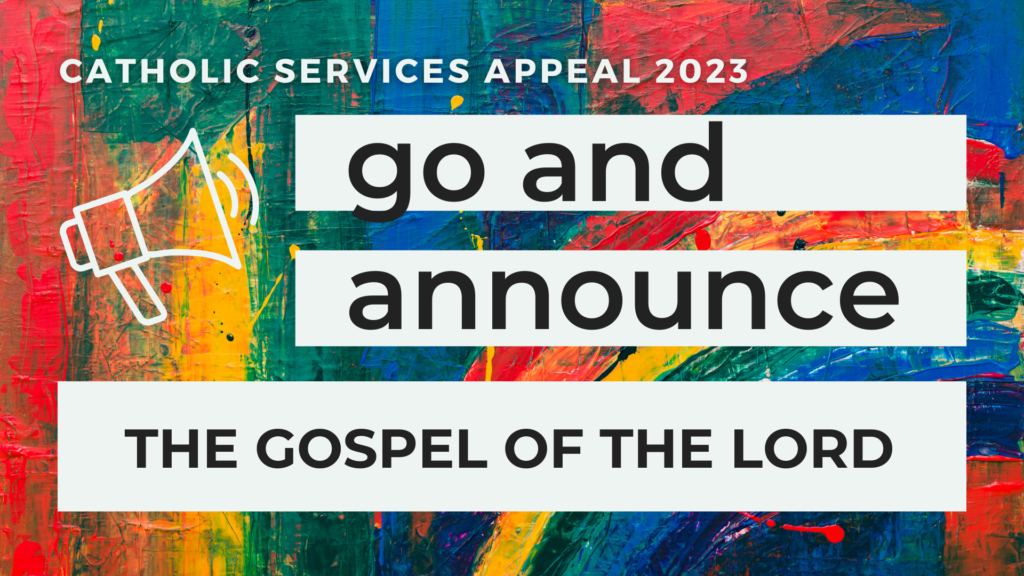 Catholic Services Appeal 2023
This year's Catholic Services Appeal (CSA) theme comes from the words we hear at the end of Mass: "Go forth in peace to love and to serve the Lord." It reminds us that in the Eucharist, we are not only rejuvenated and nourished but also sent out into our communities, inviting all to "come and see the goodness of the Lord."
When you make a gift to the CSA, you support the work of more than 170 ministries, services, and programs in the Archdiocese of Detroit that respond each day to the material and spiritual needs of countless individuals and their families. When we come together as the Church, nourished and strengthened by the Eucharist, our words and actions share the Good News of the Gospel with those around us.
Father has suggested a gift of $250 from all active families if possible. Please give what you can. If we fall short of our goal, the shortfall is taken from the St. Blase Budget. If we exceed our goal, 100 percent of the overage is returned to St. Blase. Thank you for your continued support!
*PLEASE NOTE: It has been brought to our attention that some CSA 2023 donor cards mailed out have the wrong mailing address on the back of the donor card. The correct mailing address is listed on the envelope included in your CSA packets. The correct address is:
Archdiocese of Detroit
CSA Gift Processing Center
PO Box 6047
Albert Lea, MN 56007-6647
To give, visit givecsa.org, select CSA 2023, and

select St. Blase Parish, or mail your CSA envelopes.