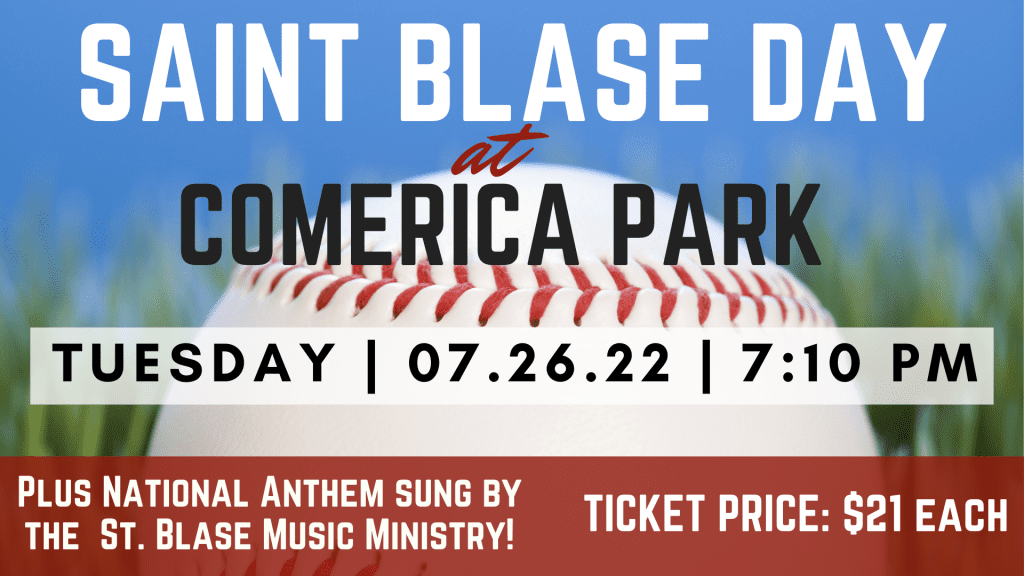 Tuesday, July 26th, 2022 | 7:10 PM
Wear your RED and let's go to the ball game! Join us at Comerica Park as we watch the Detroit Tigers vs. the San Diego Padres on Tuesday, July 26th. Plus the National Anthem sung by the St. Blase Music Ministry.
Ticket Price: $21 each.The last day to purchase tickets is July 20th.No bus transportation available. Tickets do not include food/drinks.