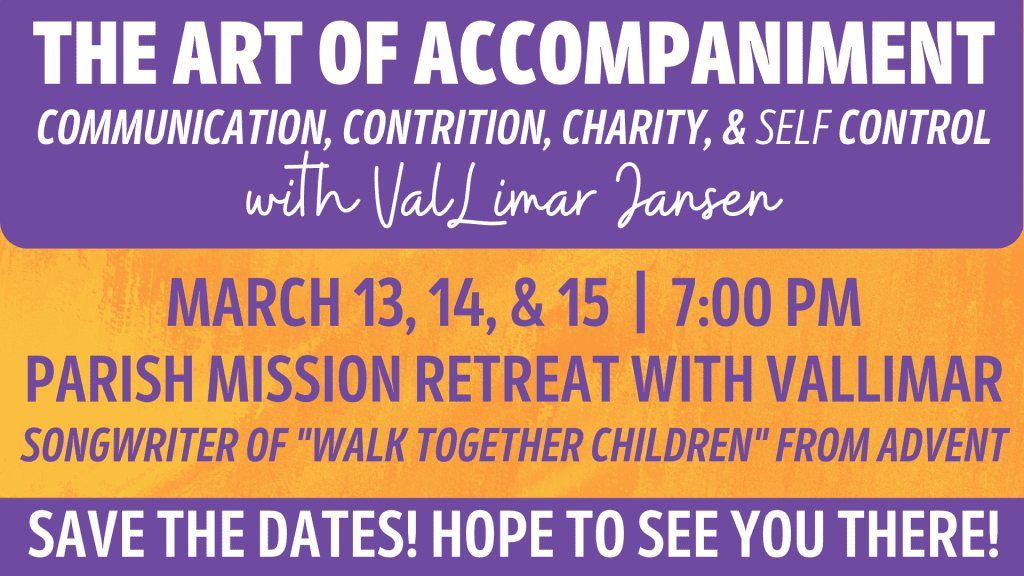 The Art of Accompaniment
Communication, Contrition, Charity, & Self Control
led by ValLimar Jansen
March 13, 14, 15, 2023 | 7 PM each Night
Parish Mission Retreat with ValLimar Jansen
Songwriter of "Walk Together Children" from Advent!
Save the dates! Hope to see you there!
This Lent, as we grow deeper on our journey with the Lord, let us also join together with joy! The Lord calls us into a deeper relationship. ValLimar Jansen will help guide us into those depths of emotion of our soul that we may be transformed. She will help us explore ways that we can accompany each other on our individual journeys of faith through communication, contrition, charity, & self control. We hope you all can come! Invite your family and friends! If you cannot come all three nights, then join us for the nights you can. No need to RSVP. Free-will offering.
ValLimar is a singer, composer, storyteller and much sought after speaker. She will explore ways we can walk with one another on our journey of faith. Giving new meaning to the traditional disciplines of Lent, ValLimar will explore ways we can grow in communication and self-control, while sharing with each other contrition and charity.
ValLimar is dynamic, engaging, and insightful. She holds degrees from California State University and The University of California. Most of her training in music, however, was accomplished at Howard University in Washington, D.C. She has received a special commendation from the Kennedy Center. ValLimar and her husband, Frank, have numerous recordings and we have used her music in our worship. Come let us worship – giving praise and thanks to the Lord – and have fun and grow in faith and have fun while doing so.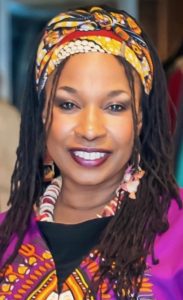 Learn more about ValLimar, visit: vallimar.com
ValLimar's CD's will be available to purchase at St. Blase on the nights of the Parish Mission on Monday, Tuesday, & Wednesday. Cash or Check (made payable to ValLimar Jansen) ONLY. QR code will be available to purchase digital downloads.